Gilera in Malta
---
Gilera scooters were imported in Malta along with the other Piaggio Group scooters in the early 70's. The Gilera scooters in Malta were famous for the Runner, a model with a 2 stroke engine but with a liquid cooled system. Gilera Runners are still produced but in a 4 stroke engine 200cc. version. The first 3 wheeler scooter in Malta was the Gilera Fuoco with an engine power of 500cc.
---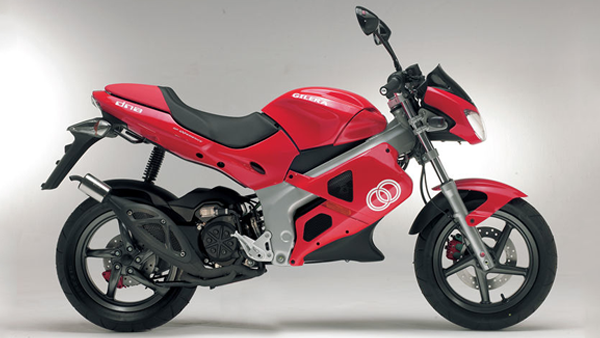 ---
History
Gilera is an Italian motorcycle manufacturer founded in Arcore in 1909 by Giuseppe Gilera. In 1969, the company was purchased by Piaggio which now holds six marques and is the world's fourth largest motorcycle manufacturer.

In 1935, Gilera acquired rights to the Rondine four-cylinder engine. This formed the basis for Gilera' s racing machines for nearly forty years. From the mid-thirties, Gilera developed a range of four-stroke engine machines. The engines ranged from 100 to 500 cc, the most famous being the 1939 Saturno. Designed by Giuseppe Salmaggi, the Saturno was inspired by the pre-war Gilera VTEGS 500cc "Otto Bulloni" yet was quite different due to its unit construction.

After World War II, Gilera dominated Grand Prix motorcycle racing, winning the 500 cc road racing world championship six times in eight years.[citation needed] Facing a downturn in motorcycle sales due to the increase in the popularity of automobiles after the war, Gilera made a gentleman's agreement with the other Italian motorcycle makers to quit Grand Prix racing after the 1957 season as a cost-cutting measure. In 1969, Gilera became part of the Piaggio group and in in 1992, Gilera made a return to the Grand Prix arena and Piaggio continues to produce small-displacement motorcycles with the Gilera name. The famous factory of Arcore was closed in 1993 and now the motorcycles (only scooters) bearing the name Gilera are produced by Piaggio in Pontedera.
Modal Window with HTML Content
Sed vel dolor non orci eleifend viverra. Nullam porta porta lorem, ac tempor tellus scelerisque id. Donec sollicitudin lacus augue. Vivamus nunc lorem, sagittis ac mollis ut, bibendum non massa.
Nullam porta porta lorem, ac tempor tellus
Lorem ullam porta porta, ac tempor tellus
Porta porta lorem, ac tempor tellus
Aliquam vestibulum adipiscing erat, at adipiscing ligula consectetur eu. Turpis cursus lobortis. Donec lorem nunc, ultrices id interdum ac, pellentesque ac nulla. Sed malesuada rhoncus neque nec blandit. Aliquam eleifend tortor convallis magna posuere at tristique est porttitor. Donec elementum vulputate arcu, sed tristique neque egestas et.
Close Window
Sample Login
---